Express Floor Care: Cleaning Services for ALL Types of Flooring
Let Express Floor Care help your home or business floors, upholstery and vehicle interiors look their best with the following floor cleaning services:
The Best Floor Cleaning Services ... NOW in Madison!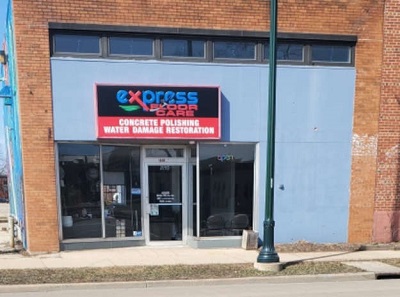 Express Floor Care has opened up a NEW location at 1440 E. Washington Ave, Madison WI, just west of the Yahara River Parkway. We're busy completing our all NEW showroom, where we'll be able to meet with Madison area businesses and home owners to discuss and schedule our various carpet, upholstery and floor cleaning services.
At Express Floor Care, we use the industry's finest truck-mounted cleaning equipment powered by environmentally friendly propane. We follow all cleaning guidelines established by the Institute of Inspection Cleaning and Restoration Certification (IICRC), and all of our professional cleaning technicians are certified by the IICRC as well. We strive to provide you with the best professional floor cleaning and customer service. We care for your health and safety and only use environmentally friendly products that are safe for your family and pets. We guarantee complete satisfaction and professional, punctual service ... with a smile.

Why Do So Many Homes & Business Choose Express Floor Care for Their Floor Cleaning Needs?
Flexible Hours
Quality Service
Competitive Pricing
Superior Technology
Full Line of Services
Trained Technicians
Our trained flooring technicians look forward to providing you with preferential treatment so you are completely happy with our cleaning services, and the future of our cleaning company depends on your complete and total satisfaction.
★★★★★
They provided excellent service ! They were very kind, professional and efficient. I am so please with Express Floor care. I highly recommend them .Thank you so much Express Floor Care!
Find out what a difference our passion and dedication to clean floors, upholstery and interiors care can make for your home or business! Use the FREE cleaning estimate form, contact us or call Express Floor Care today at 608-381-3818!
For even faster service, use the "Text Me" link to avoid the delays associated with email.