Mobile Detailing for Your Car, Truck, Boat or RV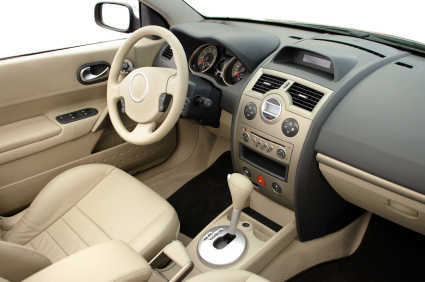 Scrubbing and cleaning the interior of your car, truck, boat or RV can be a tedious and time consuming job. Seats and storage areas quickly show signs of dirt, debris or even mold! Fortunately, the professional cleaners from Express Floor Care's crew is here to help! The efficiency of our mobile cleaning, interior detailing and customer service skills is un surpassed from Madison to Milwaukee WI.
We wash all interior carpet and flooring (wax & polish available)
We deep clean all upholstery ... even LEATHER!
We clean and disinfect all storage spaces
We dust and clean all instrument and dashboard panels
And for the ULTIMATE in convenience, we travel to YOUR location
(Limited to ... )
Aesthetic improvements include a clean your can see, feel and smell! Additionally, our deep steam cleaning removes germs, allergens and other bacteria that can pose helath risks to you, your family and/or passengers. Not only do we provide top quality mobile detailing of your interiors, but we do it in a highly proficient and professional manner.
The Express Floor Care crew is knowledgeable about interior detailing and realizes that immaculate car, boat, and RV interiors lead to long term satisfaction. Our team believes in providing prompt and reliable interior detailing. We are fully versed in using the best cleaning solutions and equipment.
Our products and methods do not leave cleaning residue behind. We remove dirt and debris, and flush our cleaning solutions away with it. Our trucks are fully stocked and able to handle any interior detailing task.
Allow us to handle your detailing needs. We don't believe in surprises. With Express Floor Care, you will only experience upfront pricing and honest services. Our customer relationships are essential to our business, and we stand behind our work with a satisfaction guarantee.
Satisfaction Guaranteed or ......
Contact us today to discuss your needs, receive a quote, or to make an appointment.
Free Estimates - Contact Us or give us a call today 608-381-3818
For even faster service, use the "Text Me" link to avoid the delays associated with email.