Commercial Floor Care
Express Floor Care excels at cleaning and refinishing flooring for industrial and commercial businesses such as: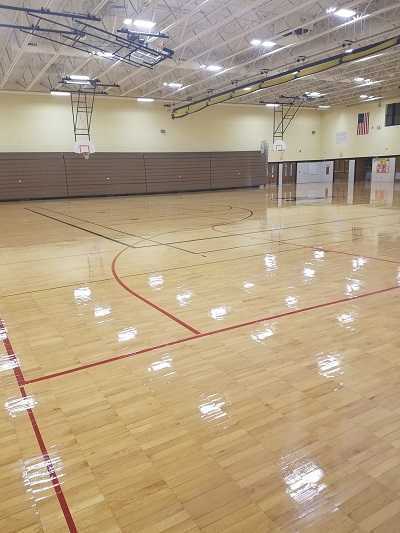 Grocery stores

Automobile showrooms

Airports

Hospitals

Retail Showrooms

Educational Institutions

School Gymnasiums

Fire, rescue & EMS

Amusement/theme parks
As with our residential floor cleaning services, our commercial floor cleaning services include:
Specialists in VCT & Terrazzo Flooring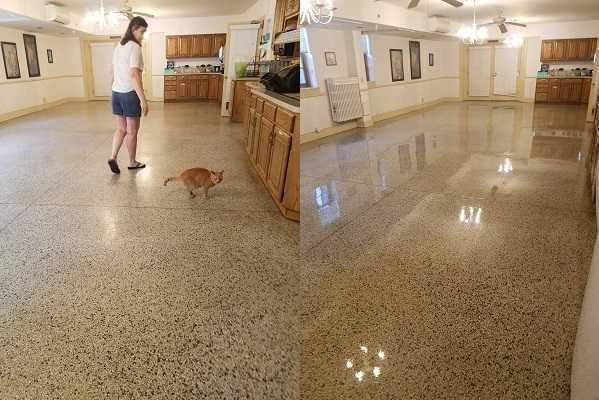 Vinyl composition tile (VCT) and Terrazzo Flooring are often among the top choices in commercial flooring because they're both easy to clean and offer durability and resistance to chips, gouging and heavy rolling loads in heavy traffic areas such as hallways, entry ways, exam rooms, kitchens and restrooms in industrial settings, hospitals, educational institutions, supermarkets and retail stores.
VCT Floor Tiles are also available in rolled sheets or tiles and offer tremendous flexibility in design and color.
Keep Your Floors Looking their BEST for LESS with a Commercial Floor Care Contract
Securing a Commercial Cleaning Contract with Express Floor Care is the cheapest way to keep your VCT flooring looking its best, while protecting your long-term investment and the life of your floors.
Regular cleaning and polishing by your Express Floor Care professionals should eliminate the need to strip and refinish VCT flooring, which may be necessary when your vinyl composite floors are not properly cared for.
Find out the condition of your floors and/or the best cleaning schedule by talking with Abraham, the owner of Express Floor Care by contacting him or calling 608-381-3818.
For even faster service, use the "Text Me" link to avoid the delays associated with email.